Ski and Snowboard Accommodation in Wanaka
Wanaka furnishes skiers and snowboarders with a truly unique winter destination.
Dismissing Queenstown's chilling shadow it is becoming a fresh organic hangout for snow chasing holidaymakers from June until October. Cardrona and Treble Cone present a tasty ski option for riders of all abilities from first-timers to seasoned pros.
This rapidly expanding ski town offers an abundance of accommodation entwined with luxury, stunning views and easy access. You'll find tranquil retreats, optimal locations and hangout lodges to suit.
Our Snopro staff spend A LOT of their time in Wanaka accommodation delivering ski rental equipment. Here is a selection of our favourites.
Unearth a luxury holiday jewel and experience one of Release Wanaka's spectacular holiday homes. Nestling and perching throughout the local landscape you will revel in the opulence of commanding lake or recline below the jagged New Zealand landscape. Whichever one you choose you'll be spoilt with comfort when you're not on the ski slopes.
"Hand-picked collection of Wanaka's best luxury holiday rental accommodation, with each option offering a very special and unique Wanaka experience."
​
Treat yourself to luxurious comfort and views of the Lake Wanaka sunset every evening after a day on the mountain. Lakeside Apartments carve out space for you on the beachfront with expansive apartments perfectly situated to explore the local alpine scenery. In just a few steps you'll be in the centre of Wanaka, perfectly placed to unwind for an apres-ski drink.
"It is the perfect place to stay, a rare and romantic retreat from which you can explore the splendour of the outdoors, indulge in a relaxing holiday or concentrate on business.

Be warned: the comfort of your home-away-from-home may tempt you to spend more blissful time indoors!"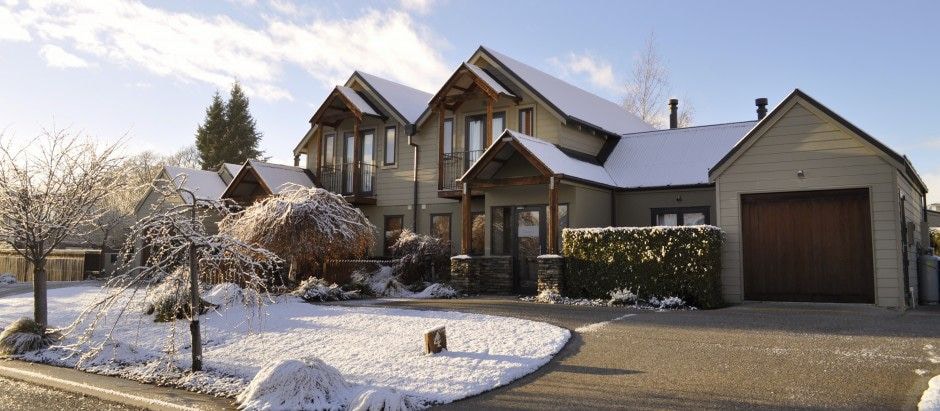 The surrounding Lake once more reveals itself to indulge you in iconic New Zealand vistas. A select collection of rooms offer options for all skier breeds from tranquil couples retreats to full-on family adventures. Edgewater's location is a little bonus for avid skiers who will have a little head start getting out to Treble Cone each morning.
"Step into Edgewater's spacious guest rooms and you'll be spellbound by views of the magnificent Southern Alps and azure blue Lake Wanaka, which is only metres from your room."
Your family will feel at home straight away on arrival to Distinction Wanaka. A blazing fireplace forges a cosy yet spacious dwelling amongst New Zealand's mountains and lakes. Nestling away with peace and tranquillity you're still no more than a five-minute drive from the centre of Wanaka. Ideal for an energising apres-ski drink or an evening meal.
"Distinction Wanaka Alpine Resort is nestled in a quiet Lake location and enjoys wonderful mountain views from the serviced apartments. The resort offers stylish, self-contained, serviced apartments each providing you with a high level of personal comfort and convenience."
Recharge with the peace and tranquillity at Oakridge Resort. Large spacious rooms combined with hot pools and a sauna make it the perfect place for winter Wanaka adventures. Family ski holidays, couples trips or weekend getaways you content to head back to Oakridge after a day at Cardrona or Treble Cone. The relaxing hotel sits a few minutes outside Wanaka in New Zealand's beautiful nature, the perfect place to start exploring.
Situated just 3 kilometers from New Zealand's 4th largest lake, this relaxing hotel is surrounded by beautiful nature and is a great starting point for outdoor activities. In winter, the snow-covered slopes of Treble Cone and Cardrona await you. Among the fine facilities of Oakridge Resort Wanaka are heated pools with a poolside bar and a day spa.
Have your ski rental delivered and custom fitted in the comfort of your luxury accommodation.